April: Juvenile Fiction Pick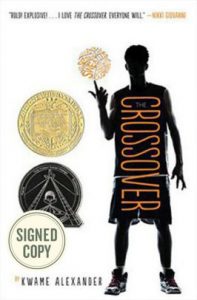 "With a bolt of lightning on my kicks . . . The court is SIZZLING. My sweat is DRIZZLING. Stop all that quivering. 'Cuz tonight I'm delivering," raps twelve-year-old Josh Bell. Thanks to their dad, he and his twin brother, Jordan, are kings on the court. But Josh has more than basketball in his blood—he's got mad beats, too, which help him find his rhythm when it's all on the line.
As their winning season unfolds, things begin to change. When Jordan meets a girl, the twins' bond unravels.Told in dynamic verse, this fast and furious middle grade novel that started it all absolutely bounces with rhythm and bursts with heart.
Robin