October: Fiction Pick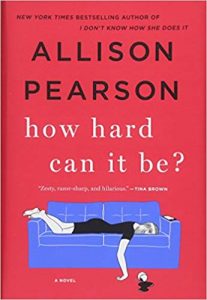 This is an antidote to the more serious politically theme based books we have been posting.  If you like chick lit (sorry guys), this book is for you. The author hits the nail on the head when discussing today's teenage behavior, cell phone use, women's career problems, etc.  
Hilarious and poignant, How Hard Can It Be? brings us the new adventures of Kate Reddy, the beleaguered heroine of Allison Pearson's groundbreaking New York Times bestseller I Don't Know How She Does It. 
Elly