October: Young Reader Pick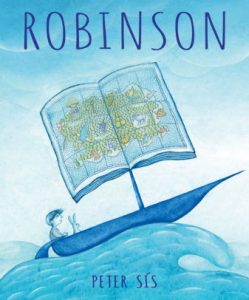 A boy who admires Robinson Crusoe has an adventure of his own! This book will appeal to fans of Where the Wild things Are! – Robin
A boy who loves adventure.
A mysterious solo journey.
A remote island wilderness.
Cast away in this beautiful dreamlike story and discover what surprises await. Peter Sís blends a true story from his childhood with the fictional adventure of Robinson Crusoe to create a magical picture book filled with heart and imagination that readers will want to return to again and again.