"Three Friends", our June exhibit opens Monday, June 3rd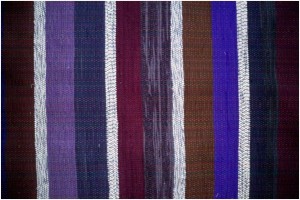 in the Mellon Room.  The exhibit includes paintings by Nancy McCormick, Chinese calligraphy by Philip Heckscher, and hand-woven rugs by Judith Blank.
Nancy McCormick is showing mixed media paintings.  They are reflections and memories, seasonal light and landscapes from various perspectives, seen over the last thirty years while living on MDI.
Philip Heckscher will be showing examples of his work in Chinese calligraphy over the past decade.  They will include Buddhist and Daoist texts in several script styles, with mono-print characters and splashed ink, too.   Philip has studied in China with Wang Dongling and Liu Zenfu, and in San Francisco with Henry Kong.  He exhibits in New York City and on Mt Desert, and teaches Chinese brushwork at the College of the Atlantic.  You don't have to read Chinese to enjoy calligraphy. As a Ming dynasty artist said, "Please come and get drunk on my dazzling black characters!"
Judith Blank will be showing her winter's work, her interpretations of the changing color combinations seen in daily walks.  She follows the Scandinavian tradition of weaving which respects quality craftsmanship in objects of daily use.
There will be a reception on Friday, June 7th, from 5 to 7 PM with a demonstration by Philip of some Chinese calligraphy.