The Northeast Harbor Library has three rooms that can be reserved for private use.
Our two studies are ideal for meetings, zoom conferences, and working from home-away-from-home. Room reservations are on a first come, first served basis; to keep it fair, study room reservations cannot exceed three hours and no patron can book the room more than three times per week. Exceptions to the rule need special permission from library staff.
Our Mellon room can be booked for up to five hours at one time and five times per week by the same group or more with special permission.
To make a room reservation:
*Covid-19 Note: We are allowing use of our rooms, however, we ask that those using the rooms still adhere to our buildings masking policy.
Our Rooms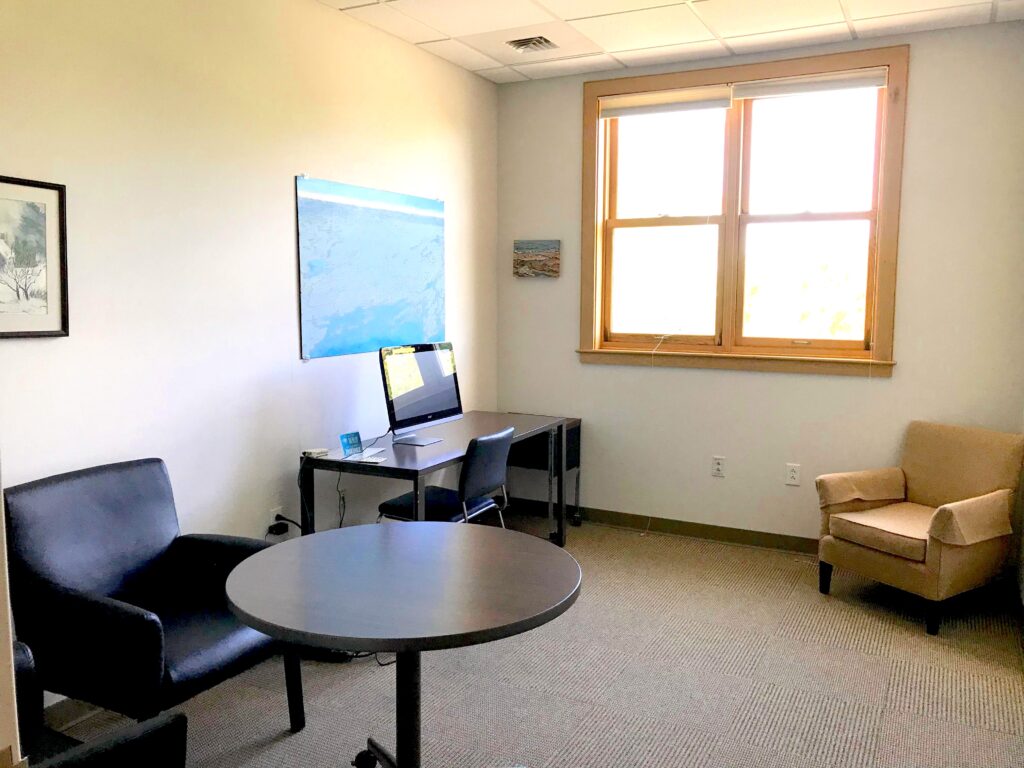 Upstairs Study – Furnished with a table and 2 chairs as well as a desk and chair. This room is ideal for individual use or meetings of up to 3 people.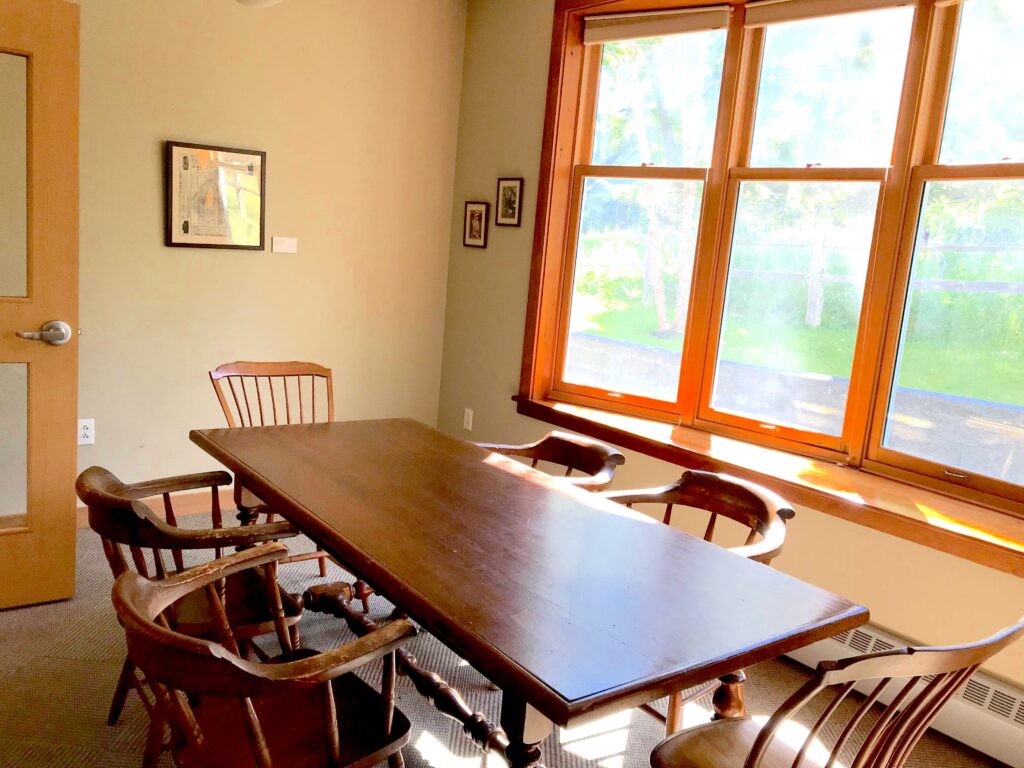 Downstairs Study – Furnished with 1 table and 6 chairs, this is an ideal room for individual use or meetings of up to six people.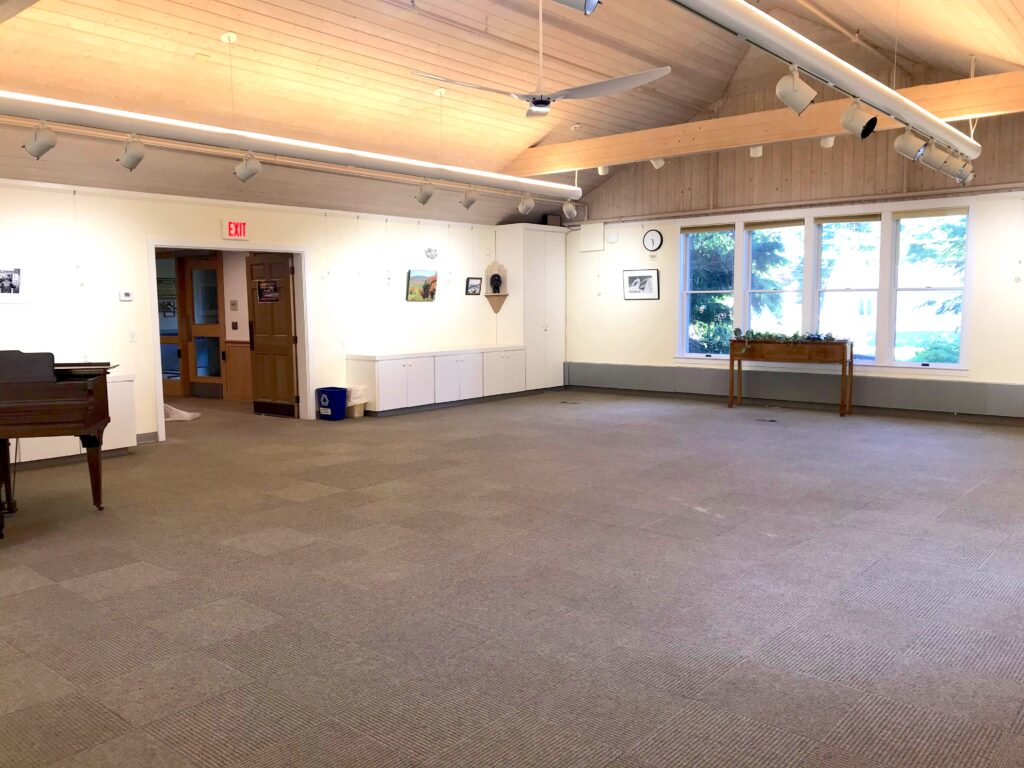 Mellon Room – Our event and gallery space. This room can be furnished with up to 5 6-ft tables, and up to 75 chairs. This room can comfortably fit a large crowd and is appropriate for meetings of 6 or more individuals. It can also be used as a practice space, a classroom, and an event space. In addition to tables and chairs, this room has a podium, projector screen, projector that can connect to a laptop, dvd player and a sound system. With special permission, the Mellon room is available outside of normal library hours.